Helpdesk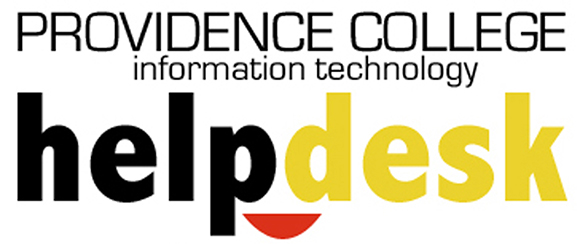 The Providence College IT Helpdesk is your one-stop shop for all your technology needs. We can help with a variety of issues.
Please see our various pages for more information.
COVID-19 Hours
Live phone and remote/virtual support:
Monday through Friday – 8:30 am to 4:30 pm
In-person support available by appointment only, to be scheduled by our technicians. Note: Every effort will be made to schedule appointments within four business hours of initial contact.
Our voicemail is being monitored Monday through Friday 8:30 am to 4:30 pm. If you must contact us by phone outside of our live phone support hours, please leave a voice message and a technician will return your call as soon as we are able.
How to Request Support
ServiceNow Self Service: http://providence.service-now.com
Login with your Net ID and password
More information on ServiceNow
Email: helpdesk@providence.edu
Phone: 401-865-HELP (4357)